Start a rewarding & profitable career today!​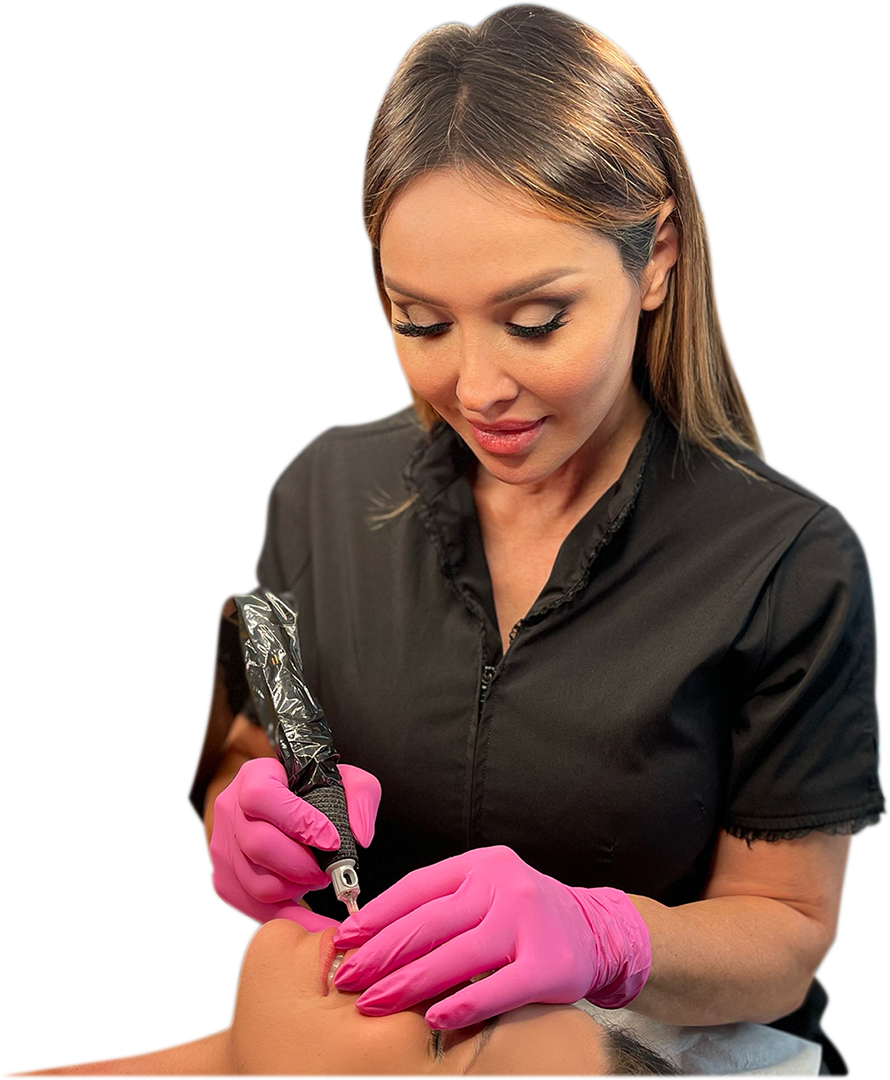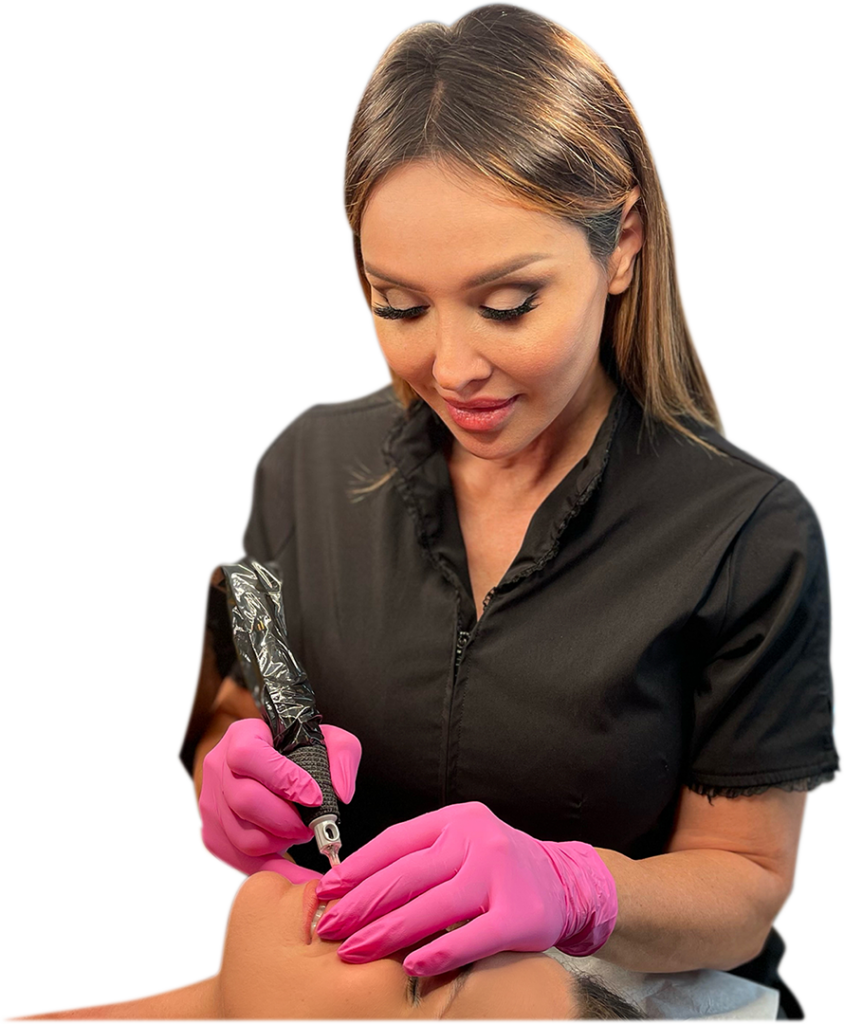 While we don't have available onsite training schedules at the moment, you might find this webinar interesting – Mag & Flats Webinar
A person's face is their calling card, starting each morning as a blank canvas of our daily routine. Taking a professional and artistic approach to color application Vjera's path has led her to travel throughout the USA and Europe, studying under world renowned educators in the field of permanent make up application, color theory and restorative tattooing.
The skills acquired throughout her studies have not only brought confidence to those seeking the beautifying effect and convenience of permanent make up, but also have helped those in need of corrective and restorative pigmentation.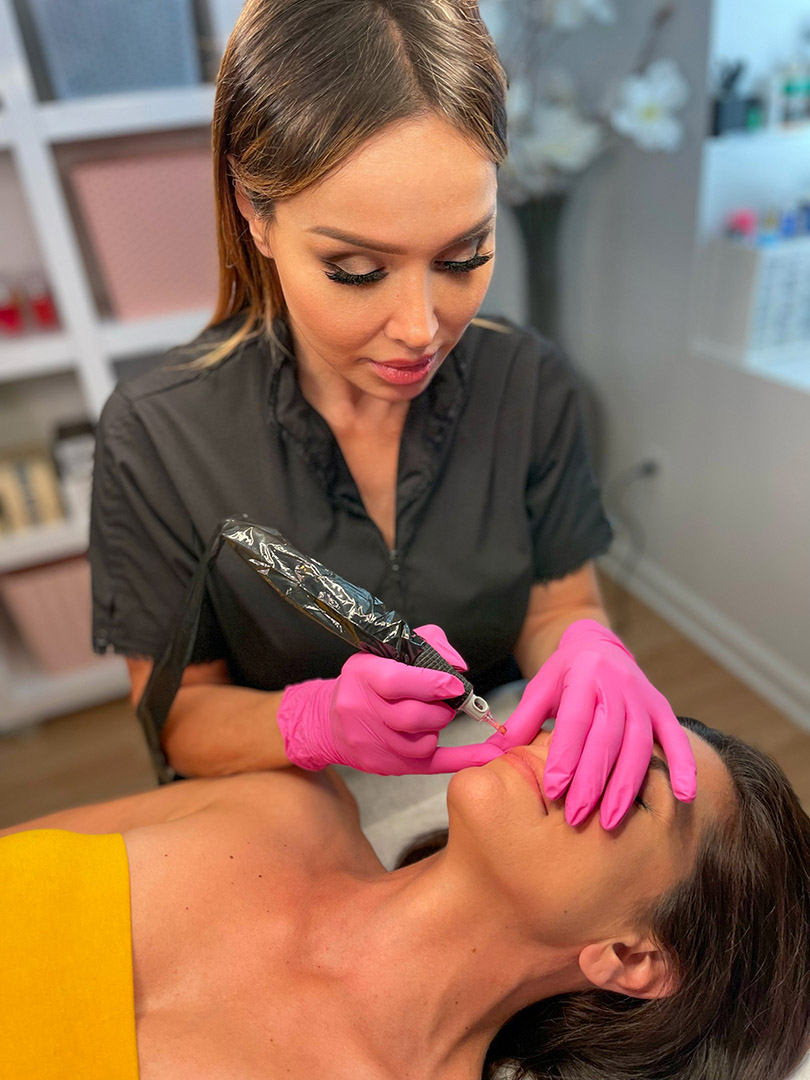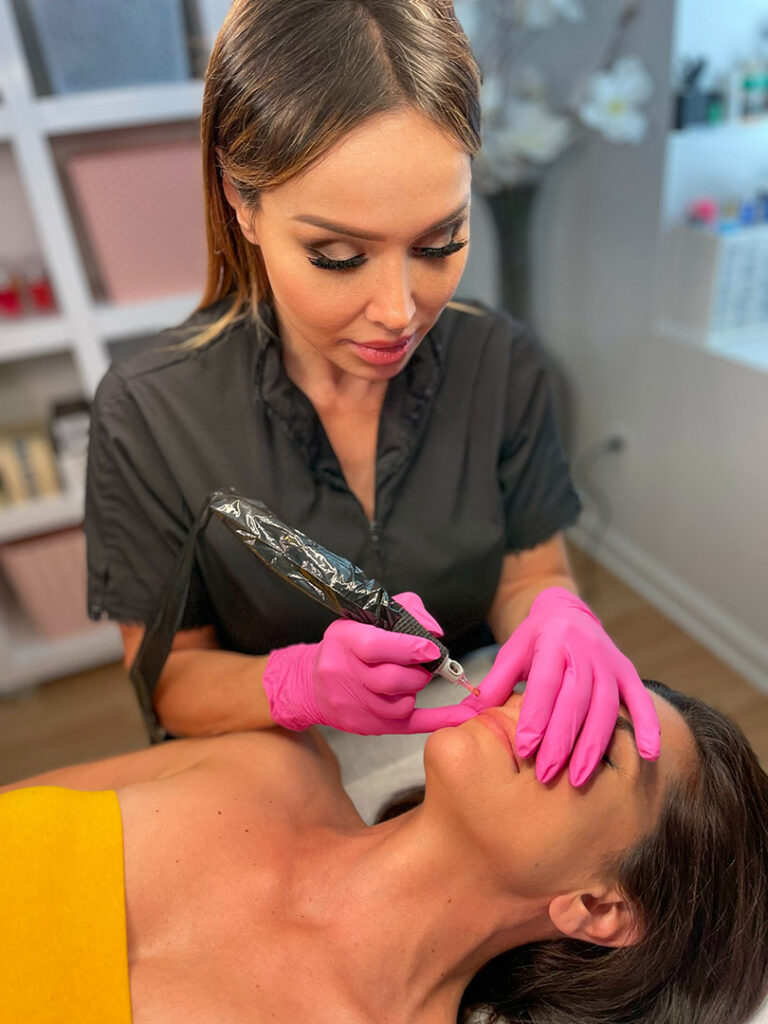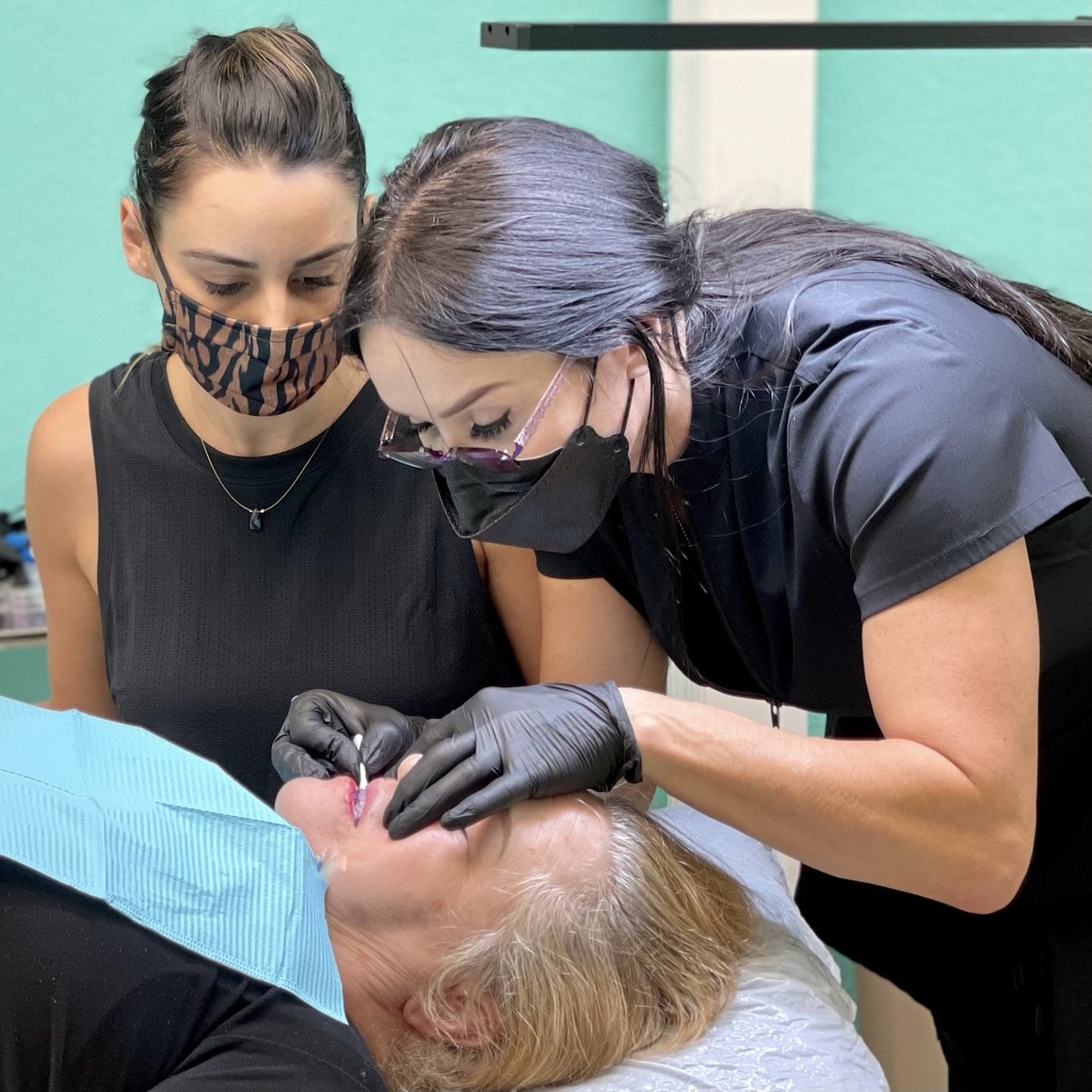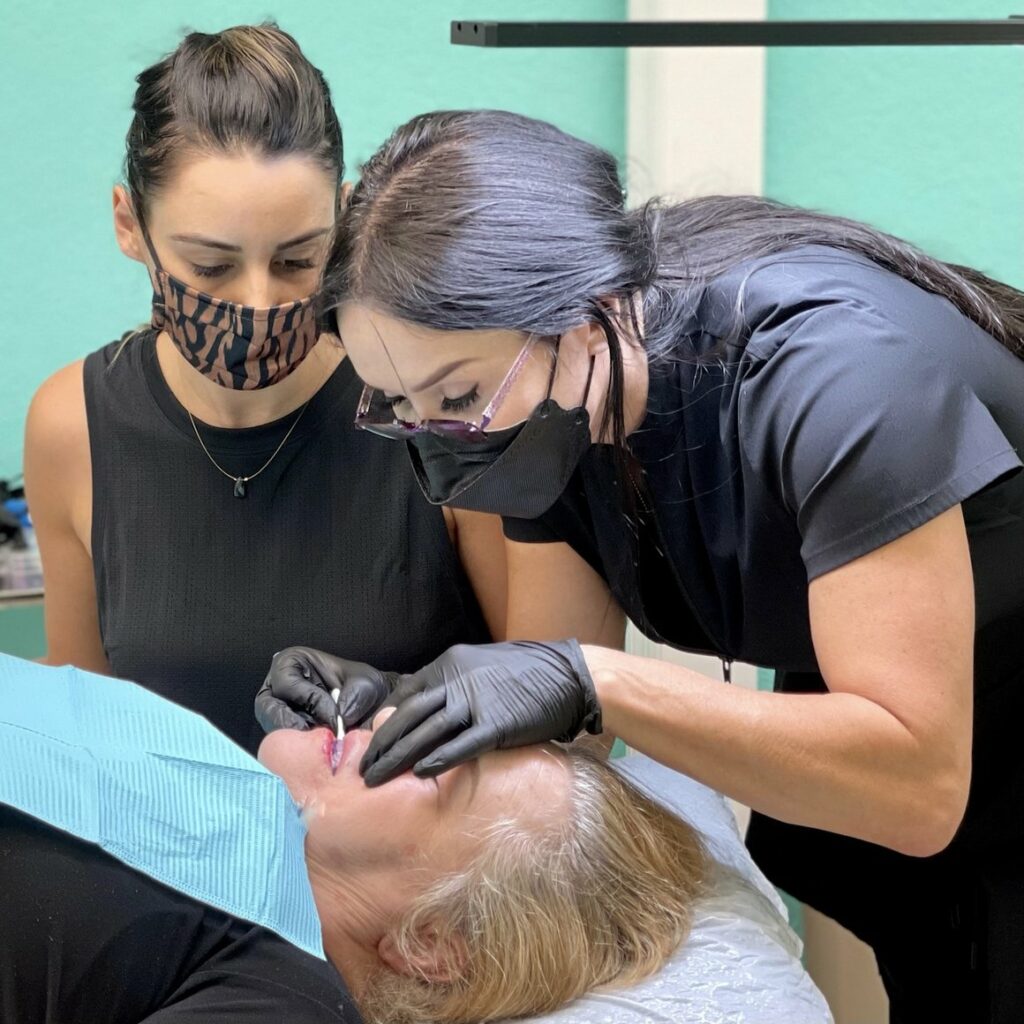 Get trained by committed, passionate professional beauty artists
At Avarte, we believe that every individual deserves to feel beautiful in and out. That's why we take pride in being able to help people achieve their desired look and restore their self-confidence. If this is something you believe in, our Permanent Makeup courses are made just for you. 
With the right kind of training offered by our experts and lots of practice, you can help your clients discover their ideal versions of themselves too!
THE COURSES THAT WE OFFER
With courses like fundamental lip training, advanced lip blush training, and advanced eyebrow training, you'll learn the basics and all the nuances of permanent makeup. So we've something for artists with machine experience and for complete beginners with zero machine experience too. 
You'll learn about choosing the right kind of needles, the proper techniques, and choosing the right colors to match your client's skin tone and so much more.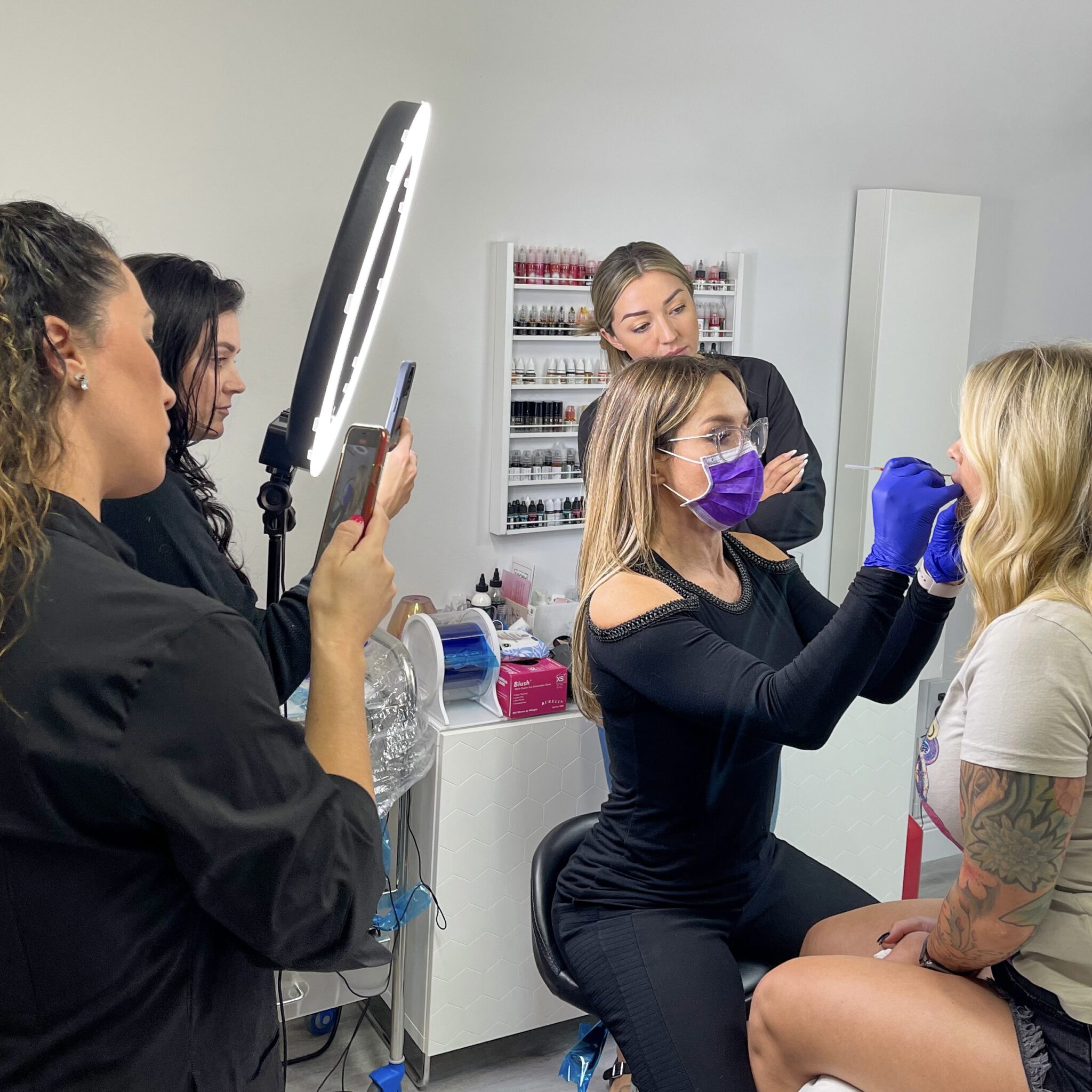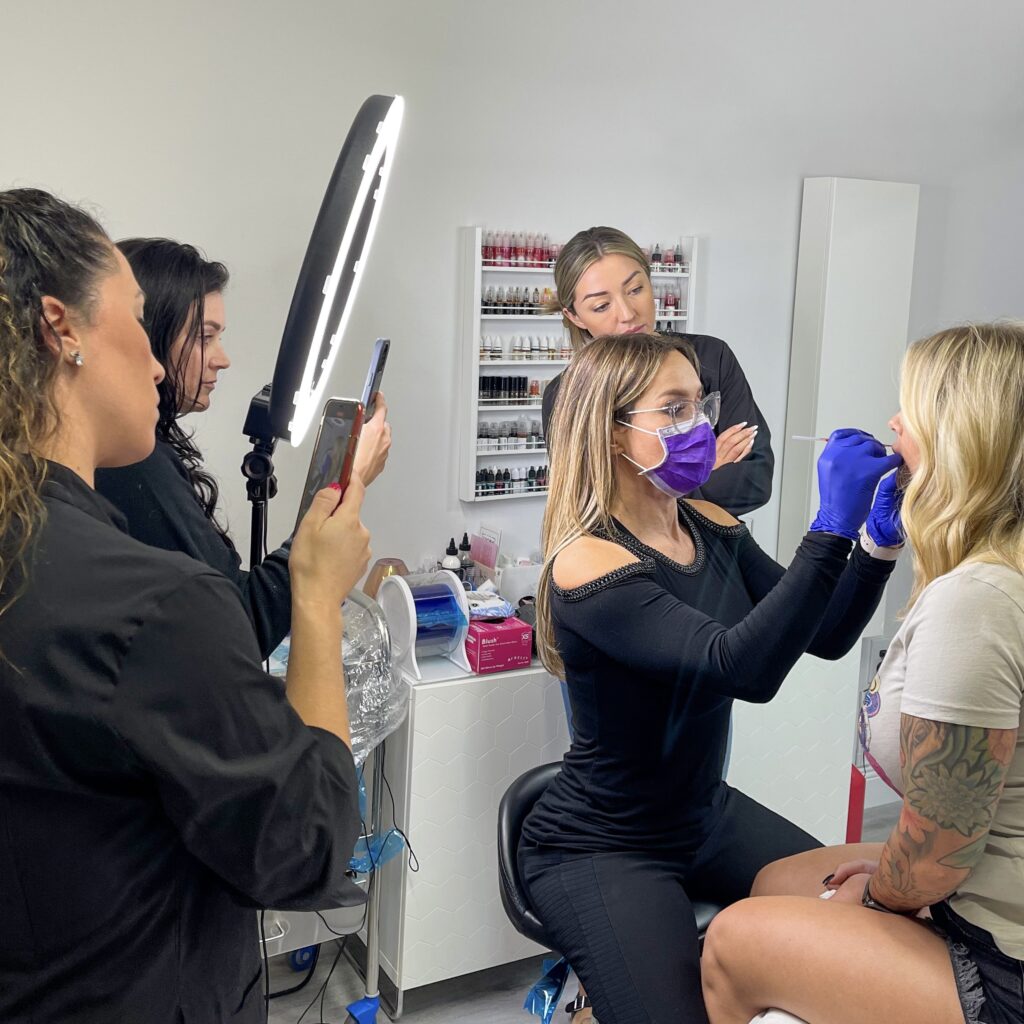 Your Journey To Becoming A Certified Permanent Makeup Artist Begins Here
You are not alone. While you are completing your course you will have access to Vjera Zec to guide you through the process, via text and email. Your program starts with a coaching session with Vjera Zec to get you off to a fresh start in your journey to becoming a Permanent Makeup Artist and continuous online support during and after the course.
WHAT MAKES AVARTE DIFFERENT?
Comprehensive with a lot of attention to detail, our 2-day and 3-day courses include theory, live demo work, and practical applications, to ensure you're truly confident to do this on your own. After receiving your certification, you will be prepared and ready to offer these beauty services at your studio.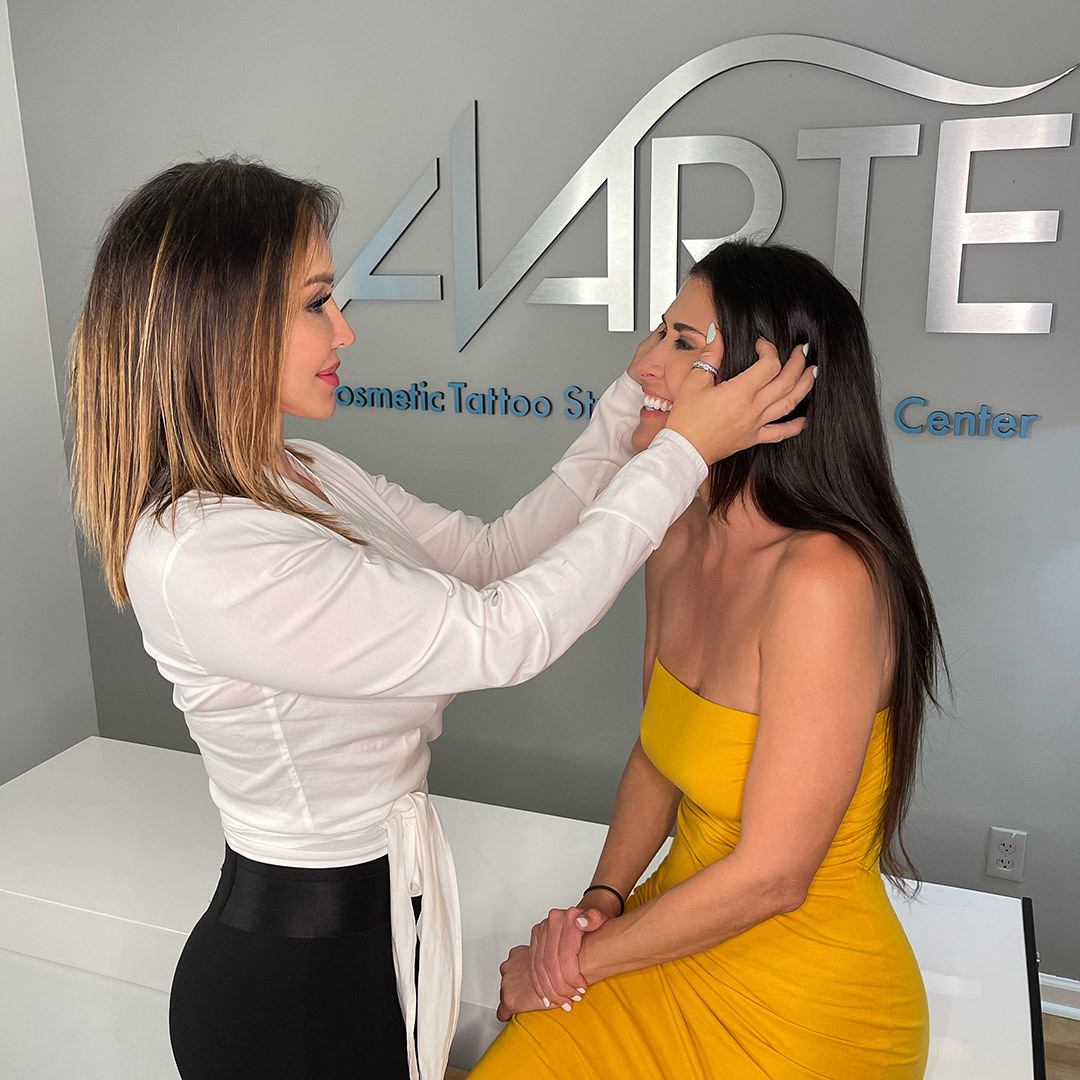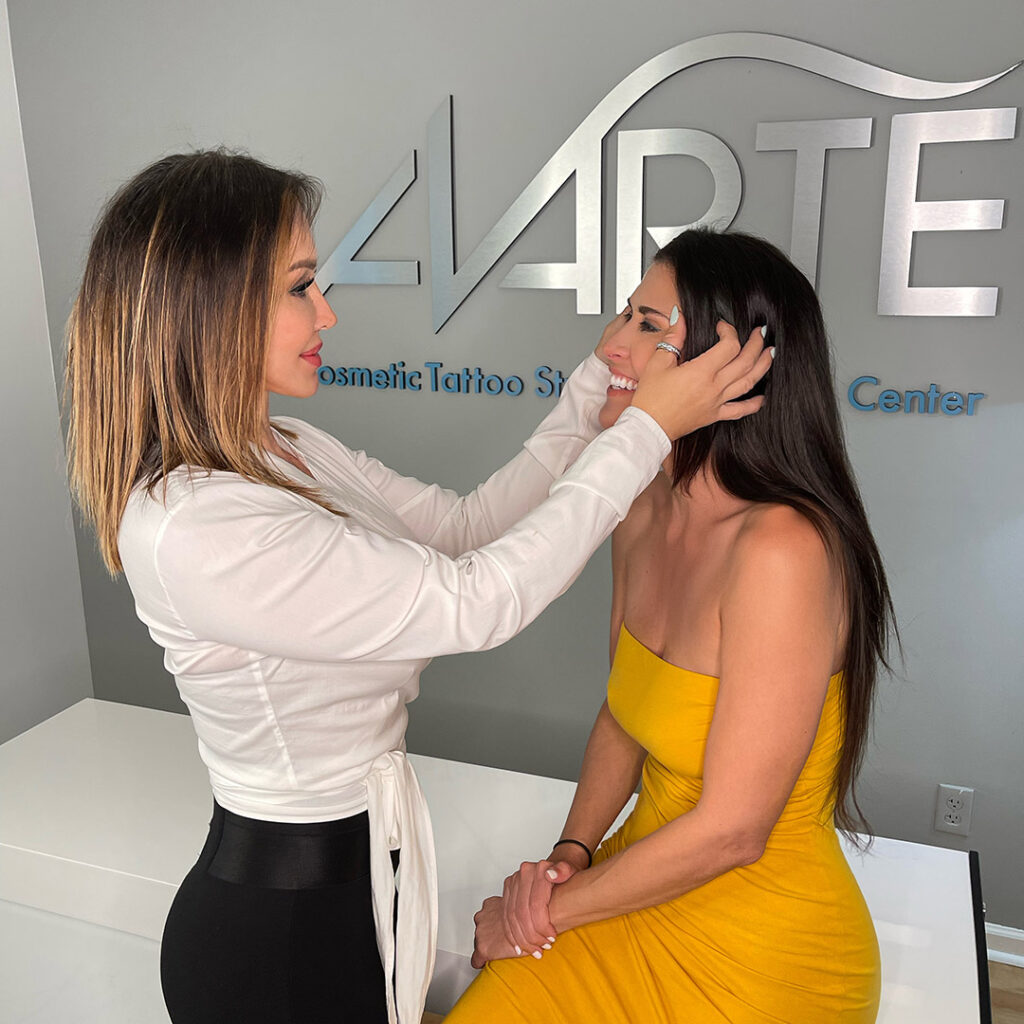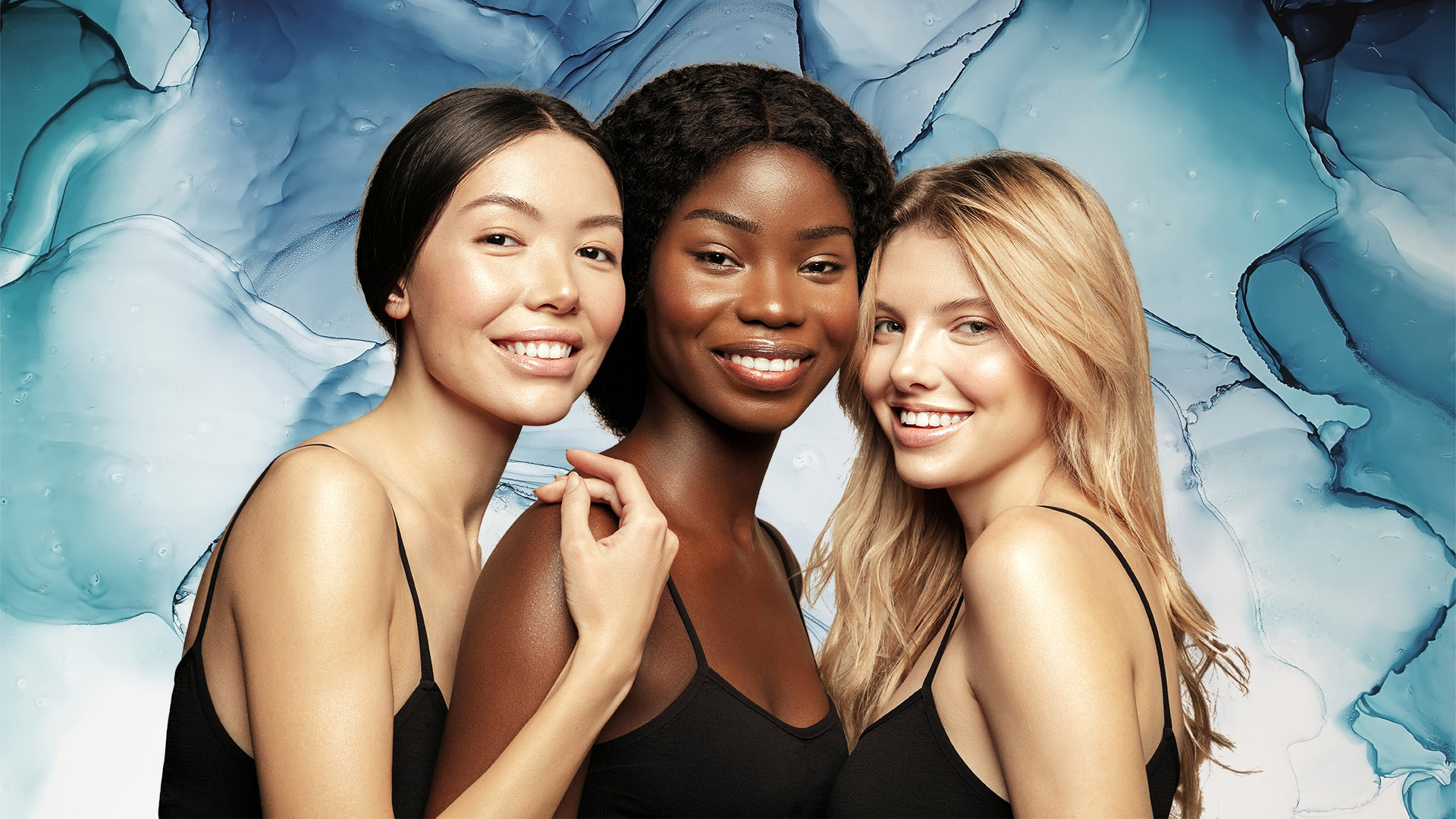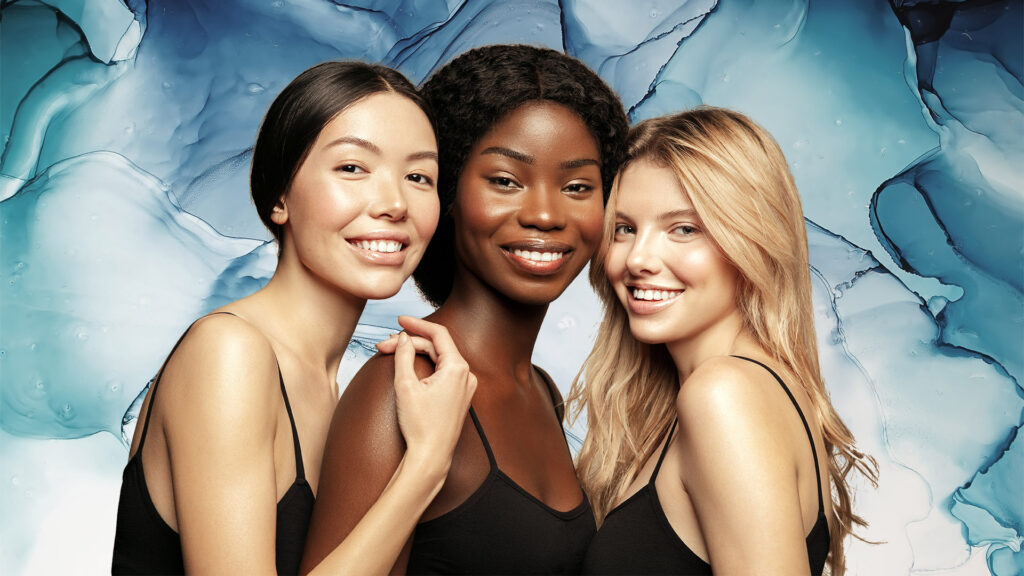 ARE OUR COURSES RIGHT FOR YOU?
The Avarte courses are perfect for you if you: 
Frequently Asked Questions
What are the requirements?
For all hands on courses including advanced courses held in Florida, a current FL state approved BBP must be completed and forwarded to the health dept. to obtain a FL Tattoo license. 
What are the course hours?
Course hours will vary depending on the course type and level that you are enrolled in. All classes take place during our business hours, between 9 AM and 7 PM ET.
What's included in the courses?
All courses include a comprehensive manual, full kit with procedure essentials and lunch/ refreshments. 
What should I bring to class?
All students are required to wear closed toe shoes,  a clean set of clothes (for each day of training), phone or tablet, gloves and a machine with power supply.
Are live models provided in the training courses?
All courses include hands-on training with live models. We provide the models, however techs are allowed to bring their own models if they would like to be able to follow up on their work.
Do you receive certificate of completion?
After completion of a course, students receive a "Certificate of Completion" detailing that the specific course was fulfilled and the hours involved.
How do I secure my class?
A $500 non refundable booking fee is required for all courses.  Please keep in mind when booking that we offer small classes and availability is limited.
How do I become a permanent makeup model?
If you are interested in obtaining information regarding procedures performed by the instructor or students, please fill out the 'Model Form' to find out if you are a candidate.
Interested in training or becoming a model?
Use the form below to get in touch.
Photo Required.
Close up of area to be worked.
Blurry pictures will not be accepted.
Submit photo with high resolution, and taken in good lighting,
but not to exceed 5mb file size.
BEAUTY IS NOT ONLY IN THE EYE OF THE BEHOLDER. IT IS ALSO IN THE LASTING WORKS OF AN EXPERT ARTIST.
Vjera Zec - Founder of Avarte